Source: Link Testing Instruments Co., Ltd
Stretch wrap or stretch film is a highly stretchable plastic film that is wrapped around items. The elastic recovery keeps the items tightly bound. In contrast, shrink wrap is applied loosely around an item and shrinks tightly with heat.
It is frequently used to unitize pallet loads but also may be used for bundling smaller items. The development provides a film around one or more products with the aim to stabilize protect and secure the cargo from tampering or theft.
The most common stretch wrap material linear low-density polyethylene or LLDPE, which is produced by copolymerization of ethylene with alpha-olefins, the most common of which are butene, hexene and octene. The use of higher alpha-olefins (hexene or octene) gives rise to enhanced stretch film characteristics, particularly in respect of elongation at break and puncture resistance.
Puncture resistance denotes the relative ability of a material or object to inhibit the intrusion of a foreign object. The stretch film shall have sufficient puncture resistance, otherwise the goods bound by the film may become loose and as a result, the goods cannot be protected properly. Therefore, it is necessary to measure the puncture resistance of stretch film before use.
This article provides a simplified test method of puncture resistance of stretch film for your reference. The testing instrument is Link Testing's LTS-05 Auto Tensile Tester.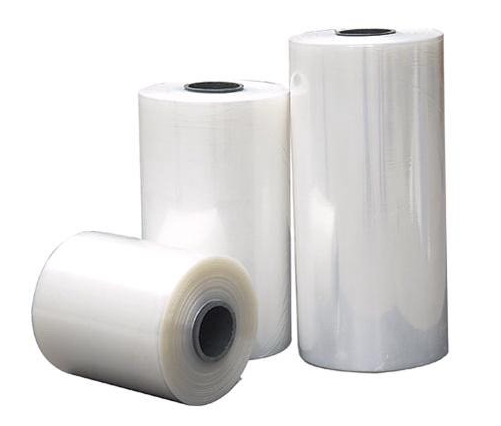 Figure 1. Stretch Film
During the tests, the specimens will be clamped in special sample grips and then punctured by a needle which is installed in a moveable sample grips. The moveable sample grips are equipped with load cell and displacement sensor, which will record the force values during the operation mentioned above.
The tests shall be performed according to the following procedures.
Cut 5 pieces of specimens from the provided sample material. The diameter of the specimen shall be 100mm.
Clamp the specimen in special sample grips and fix the sample grips in the testing instrument.
Set test speed, specimen thickness and other necessary test parameters in the software interface.
Click Test to start the test. The system will calculate and display the test results automatically.
For more details about LTS-05 Auto Tensile Tester, please visit www.linktesting.org
About Link Testing Instruments Co., Ltd:
Link Testing Instruments Co., Ltd is one leading supplier of packaging testing instruments, which is headquartered in Jinan, China.