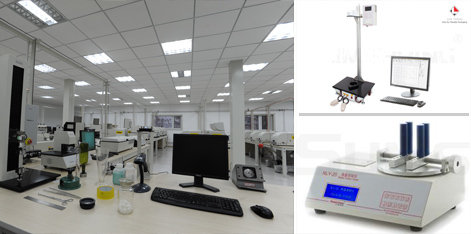 Link Testing is a professional manufacturer.
With the improvement of people's living standards, consumers have higher demands on the quality of food, clothing, food, beverages, medicines, automobiles and other products, because the quality of their products is closely related to people's lives. It has become the focus of attention of many enterprises and consumers. Among them, material quality control is an important aspect of product quality. In order to make material suppliers have a clear understanding of the quality of their own products, Link Testing provides sample commissioned testing services to the community.
Production of testing equipment for packaging materials
Link Testing is a supplier of soft packaging testing instruments and testing schemes. The company has provided perfect laboratory construction programs and testing instruments for institutions in dozens of countries and regions around the world. The scope covers: inspection institutions, scientific research institutions, food pharmaceuticals, daily tobacco packets, packaging plants, film factories and other different fields. Make it possible for users around the world to share inter-standard testing techniques and testing options.
The Link Testing insists on continuous technical innovation to create value for customers. The company has a research and development institution in Jinan Economic and Technological Development Zone, focusing on industrial technological innovation. In 2017, it was awarded to Jinan high-tech companies. The Link Testing maintain long-term cooperative relations with domestic and foreign institutions of higher learning and scientific research institutions for mutual benefit and win-win results. The company wins the trust and cooperation of the global customers with the increasing innovation ability and the perfect delivery ability.