Dear Link Testing Customers,
Thank you for your recent purchase. Link Testing is dedicated to providing you with the most technologically advanced testing products and the highest level of service and support that you expect.
To better assist you with any questions or concerns that you may have with regards to warranty and service coverage on your Link Testing products, we have provided you with the attached Link Testing Service Manual. This Manual provides you with important information including instructions for service introduction, regulations and notices for use. Link Testing is committed to helping you keep your product operating at its peak performance level.
Link Testing offers a complete series of testing products for flexible packaging quality control as well as prompt, professional and complete after-sales service support for your testing needs. We encourage you to visit our website at www.linktesting.org to check for the updates about our products and services. If necessary, you can contact our professional teams at any time. We will provide you with exceptional services and support.
Thanks again for your trust and support!
Global After-sales Service Center
Link Testing Instruments Co., Ltd.
1. Service Introduction
Link Testing has a complete service support system and more than 10 service staff. By means of telephone, internet, mobile platform and visiting etc, the service center provides customers with sincere, professional, prompt and sustained service and support in many different languages. Link Testing takes "Respond immediately, serve timely" as the service commitment, "Service extension, value creativity" as service aim and "Provide global customers with services beyond imagination" as persistent pursuit.
During the process of theoretical study and practice, Link Testing has obtained solid tecnology and much experience. A service team with professional knowledge and high-efficiency service is established successfully. We aim to extend services and create value for you. We provide you professional and reliable value-added service and forward the latest testing information and practical testing technology to you.
Link Testing Global After-sales Service Center is equipped with call center, China service group, International service group. It consists of service representatives group, remote service group, field service group, global dispatch group and international logistics group, etc.
Service scope
Link Testing can provide customers with product installation and training, preventative maintenance, emergency maintenance, warranty extension, calibration, on-site support, re-training, parts supply,
application extension, software and hardware updates to solve your troubles and help optimise the
testing value of your product.
Service mode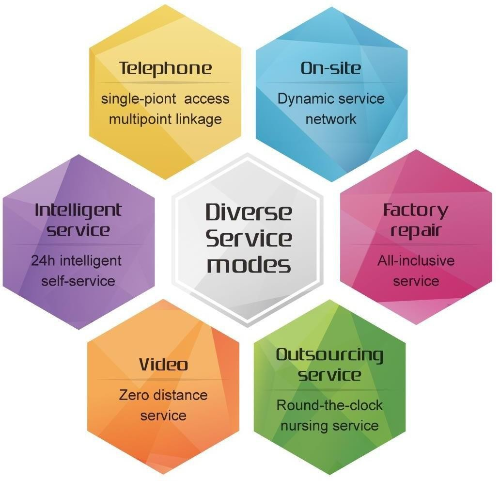 2. Service Clauses
Link Testing Global After-sales Service Center has a complete and reliable service support system and provides customers with professional, prompt and sustained after-sales services. The service team consists of interior service technicians and service representatives. The service modes are optional among remote service, field service, return for repairing and 24h intelligent self-service platform, etc., which can be flexibly chosen by customers.
Definitions
Products: All the instruments, testing services, parts and software supplied by LinkTesting.
Instruments: The testing equipment instruments supplied by Link Testing.
Testing services: Various testing services supplied by Link Testing.
Software: The software supplied by Link Testing and used for instrument control, data detecting and information management.

Service modes: The approaches with which Link Testing service team offers services to customers.

Remote service: The services which Link Testing service team can provide customers in the interior, through internet and telephone, including but not limited to, laboratory construction consultation, product application preparation, inspection & acceptance, unpacking, installation & debugging, operation training, normal or extended application consultation, customization, calibration, malfunction analysis, repairing & maintenance and instrument management, etc.

Field service: The instrument installation, debugging, operation and application training, calibration, repairing and maintenance services performed by Link Testing service technicians at designated workplace.
Service costs: All the expenses incurred for services.

Labor rates of field service: Labor rates (incl. round trip travel time) incurred for field service performed by Link Testing service technicians at designated workplace.

Material Fees: All expenses for parts purchased or replaced, including but not limited to part price and freight cost, etc.
Service Terms

Within warranty

Remote services: Free of charge.
Field service: Depends.
Return instrument to service facility: Depends.
Note: Non-commitment free service and services beyond product quality problem are regarded as the services out of warranty.
Out of Warranty

Remote services: Only parts and materials fees that may be required.
Field service: The charges include travelling expenses of field service and material fees.
Return instrument to service facility: Customer is responsible for paying materials and shipping costs in both directions.
Link Testing Instruments Co., Ltd. reserves all the rights for final explanation. Link Testing reserves the right to revise this manual.
For more details please contact info@linktesting.org & afterservice@linktesting.org