Source: Link Testing Instruments Co., Ltd
Soy sauce (also called soya sauce) is a condiment made from a fermented paste of boiled soybeans, roasted grain, brine, and Aspergillus oryzae or Aspergillus sojae molds. It originated in China and spread throughout East and Southeast Asia where it is used in cooking and as a condiment.
The main raw materials of soy sauce are plant protein and starch. That's why the soy sauce should be stored in light resistant and cool place. Otherwise it is likely to become deteriorated. Besides plastic or glass bottles, plastic bags are commonly used as soy sauce package. Black and white PE film features opaque, low cost, portability and environment-friendly characteristics, for which it is popular in packaging for soy sauce.
The seal performance of the package is quite important to the quality of soy sauce within its shelf life. If the seal performance is insufficient, the package may break during storage or transportation process and the soy sauce's taste may become unpleasant or even worse, it may get mildewed. Therefore, it is necessary to guarantee the seal performance of the soy sauce package through seal performance tests. This article provides a simplified testing method for seal performance of the soy sauce package made of black and white PE film.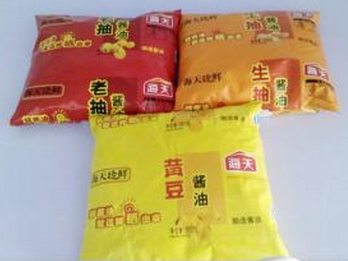 Figure 1. Plastic Bags for Soy Sauce
The specimens we tested are soy sauce plastic bags provided by one food company. We tested the seal performance of those specimens according to ASTM D3078. The testing instrument is Link Testing's LTY-01 Leak Tester. During the test, the specimen is submerged in the water contained in the vacuum chamber. Then the vacuum chamber is evacuated to a selected vacuum level. During the rise in vacuum, observe the submerged specimen for leakage in the form of a steady progression of bubbles from the flexible container. Isolated bubbles caused by entrapped air are not considered as leaks.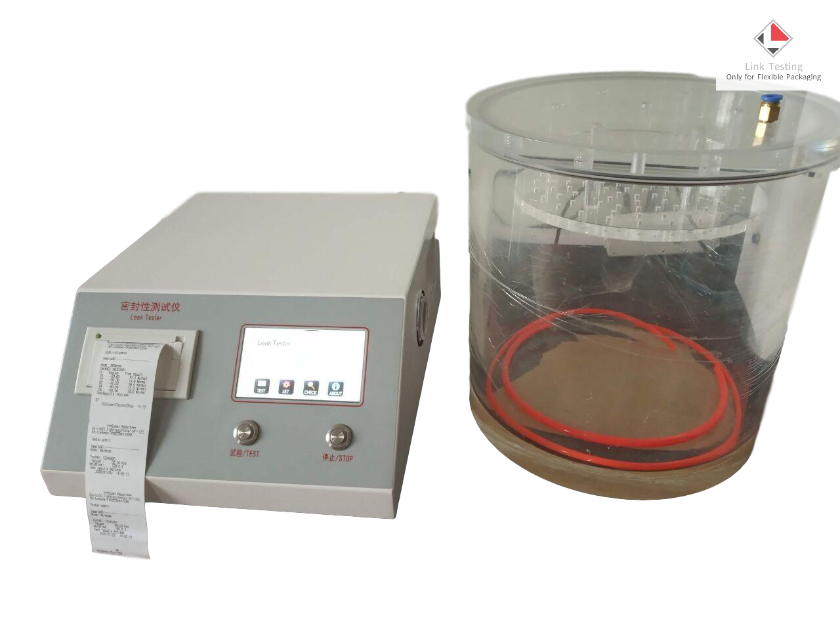 Figure 2 LTY-01 Leak Tester
Through the seal performance tests, the manufacturer of soy sauce can select black and white PE bags with sufficient seal performance as the soy sauce package or improve the seal performance by modifying the sealing parameters of PE bags.
For more details about LTY-01 Leak Tester, please visit www.linktesting.org
About Link Testing Instruments Co., Ltd:
Link Testing Instruments Co., Ltd is one leading supplier of packaging testing instruments, which is headquartered in Jinan, China.