Source: Link Testing Instruments Co., Ltd
Biscuits are commonly eaten as snack food and are in general, made with wheat flour or oats, and sweetened with sugar or honey. Varieties may contain chocolate, fruit, jam, nuts, ginger and other ingredients.
The sealing edges of the packaging bags for biscuit should have proper heat seal strength. To be specific, the seal strength cannot be too high (even higher than the compounding strength), otherwise much difficulties will be caused when opening the package. On the other hand, the seal strength should be adequate, otherwise the package may pop open or break because of internal and external compression especially during transportation. If the packaging bag is broken, the biscuit inside may become not crispy and thus influence its taste or even worse the biscuit may become deteriorated after absorbing the moisture.
Therefore, it is necessary to monitoring the heat seal strength of the packaging bags for biscuit in order to guarantee the package integrity and ensure the quality of biscuit within its shelf life.
This article provides a simplified test method of heat seal strength of packaging bag for biscuit for your reference. The test specimens are plastic composite packaging bags provided by one biscuit manufacturer. The testing instrument is Link Testing's LTS-05 Auto Tensile Tester.
Figure 1. Compound Packaging for Biscuit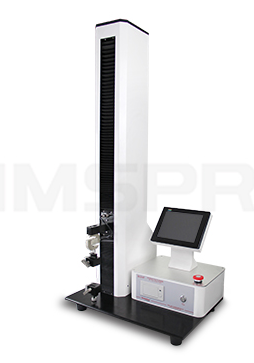 Figure 2. LTS-05 Auto Tensile Tester
The tests can be performed according to the following procedures.
Cut 10 pieces from the three sealing edges of the bags respectively. The width of the specimen should be 150mm and the developed length of the specimen should be 100mm.
Set specimen width, test speed and other test parameters.
Clamp the specimen into two sample grips. The longitudinal axis of the specimen should coincide with the central line of two sample grips.
Click Start Test to start the test. The force value will be recorded automatically and the final results will be calculated automatically.
With the test results, the manufacturers can judge whether the heat seal strength of the packaging bags they use for biscuits can meet the requirements and then they can adjust the sealing parameters of the packaging bags according to the test results.
For more details about LTS-05 Auto Tensile Tester, please visit www.linktesting.org
About Link Testing Instruments Co., Ltd:
Link Testing Instruments Co., Ltd is one leading supplier of packaging testing instruments, which is headquartered in Jinan, China