Source: Link Testing Instruments Co., Ltd
Medical infusion bandage is one common medical dressing that is used in transfusion, which is mainly used to fix the needle and pipes for transfusion. Meanwhile, the infusion bandage can protect the puncture area.
Infusion bandage is composed of adhesive tape, absorbent pad and isolating membrane. The adhesive tape is made of non-woven fabric, PVC, PE or PU films coated with medical adhesives. The bonding strength of this adhesive tape directly influence the performance of infusion bandage. To be specific, if the bonding strength of the adhesive tape is too low, the infusion bandage will be unable to fix the needle and pipes properly during the transfusion process. On the other hand, if the bonding strength of adhesive tape is too high, it may be very difficult to remove the infusion bandage after transfusion, which may also cause hurt to the patients. Therefore, it is necessary to test the bonding strength of infusion bandage before use. The boding strength of the infusion bandage can be measured by testing its peel strength.
This article provides a simplified test method of peel strength of infusion bandage for your reference. The test specimens are medical infusion bandages provided by one manufacturer and the testing instrument is Link Testing's LTS-05 Auto Tensile Tester.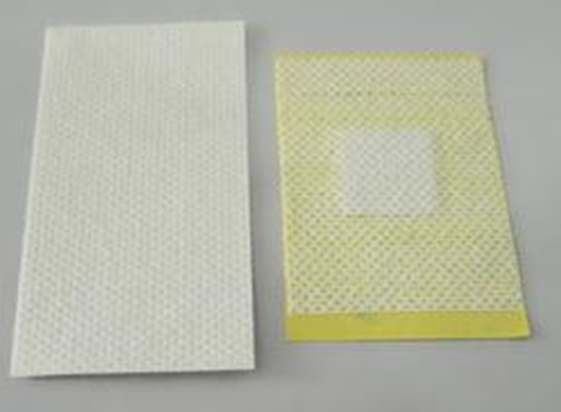 Figure 1. Medical Infusion Bandage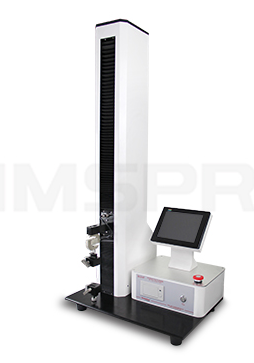 Figure 2. LTS-05 Auto Tensile Tester
The tests can be performed according to the following procedures.
Condition the samples at 20℃ and 65%RH for at least 24 hours.
Cut 5 pieces of specimens from the samples. The size of the specimens should be 400mm x 25mm.
Remove the release paper and paste the specimens at the center of steel plate. The sides of the specimen should be paralleled to the sides of the steel plate. Roll the pressure roller on the specimen for 4 times and then wait for 10 minutes.
Clamp the free ends of the specimen and steel plate in the upper and lower sample grips respectively. The longitudinal axis of the specimen should coincide with the central line of upper and lower sample grips.
Set specimen name, specimen width, test speed (300 mm/min) and other tests parameters. Click Test to start the test.
The force value will be displayed in real time of testing process and the test results will be displayed automatically after tests.
Repeat step 3 to step 6 until all specimen tests are finished.
According to the test results, the users can select proper infusion bandage to use and the manufacturer can adjust their manufacturing process to make their products meet the requirements.
For more details about Link Testing's LTS-05 Auto Tensile Tester, please visit www.linktesting.org
About Link Testing Instruments Co., Ltd:
Link Testing Instruments Co., Ltd is one leading supplier of packaging testing instruments, which is headquartered in Jinan, China.