Source: Link Testing Instruments Co., Ltd
There are two main categories of infusion bags: PVC and Non-PVC. Today most of the non-PVC infusion bags are made of multi-layer copolymerized compound membrane, which contains PP, PE, PA and SEBS, etc. Non-PVC is the safest material of infusion bag by now. It is free of plasticizer, which doesn't adsorb or react with the liquid medicine. In addition, non-PVC infusion bag is featured with low temperature resistance and alkali separation problem with the glass bottle will not happen to non-PVC infusion bags.
Generally the infusion bags made of such good quality materials are unlikely to be damaged during operation. Owing to the high barrier properties of the materials, the infusion bags can prevent the fluid medicine from deterioration, or bacterial contamination. However, if the four edges of the infusion bag are sealed improperly, the oxygen or water vapor in the ambient environment may enter the infusion bag and as a result, the liquid medicine may get deteriorated. Even worse, the liquid leakage may occur during usage. Therefore the manufacturers or the users should also focus on the seal performance of the sealing edges of the infusion bag.
The sealing temperature, sealing pressure and dwell time are the main factors that may influence the seal performance. Through seal performance test, the manufacturer or user can determine whether the infusion bag has adequate heat seal strength and adjust sealing parameters or replace with qualified product.
This article provides simplified procedures for seal performance test of infusion bag for your reference. The testing instrument is Link Testing's LTY-01 Leak Tester. The specimens are infusion bags for sodium chloride solution.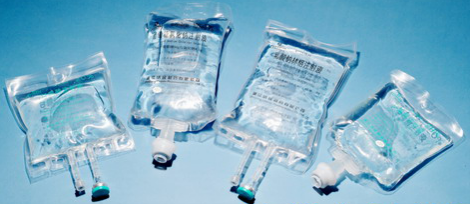 Figure 1. Infusion Bags of Liquid Medicine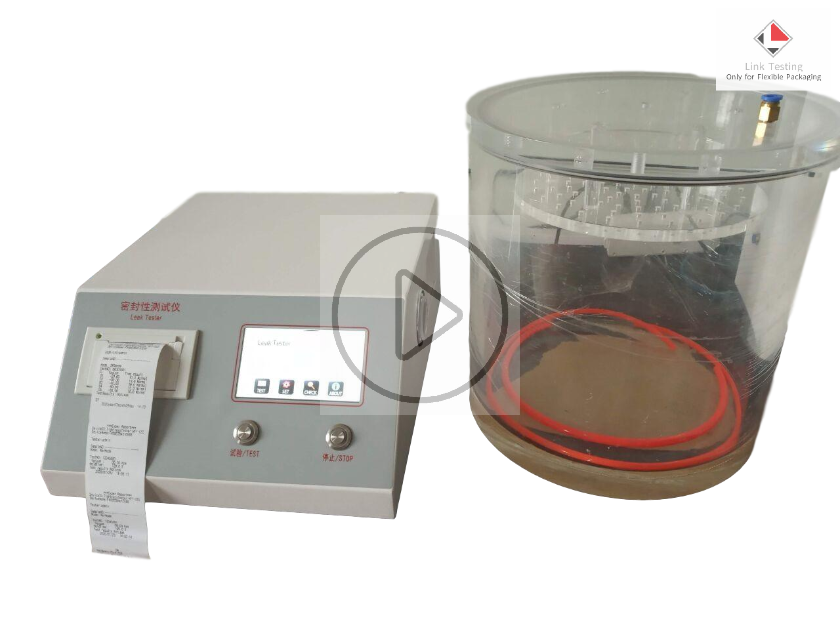 Figure 2. LTY-01 Leak Tester
The test specimens can be tested according to the following procedures.
Add certain amount of distilled water into the vacuum chamber. Submerge the infusion bag in the water. The top of the specimen should be at least 25mm away from the water surface.
Close the sealing lid and make sure the vacuum chamber is sealed tightly.
Set the vacuum degree i.e. the negative pressure value, pressure maintaining time and other parameters.
Turn on the vacuum pump. Start test.
Observe the specimen status in the evacuating process and pressure maintaining process. Check if there are air bubbles coming out continuously. Record the pressure value and the position of leakage when there are air bubbles coming out.
Turn off the vacuum pump. Open the sealing lid. Remove the specimen and wipe off the water on its surface. Examine whether there is distilled water inside the specimen if necessary.
Switch off the instrument. The test is finished.
For more details about Link Testing's LTY-01 Leak Tester, please visit our website: www.linktesting.org
About Link Testing Instruments Co., Ltd:
Link Testing Instruments Co., Ltd is one leading supplier of packaging testing instruments, which is headquartered in Jinan, China