Source: Link Testing Instruments Co., Ltd
Lactobacillus beverage contains a large amount of protein and fat, which are liable to be oxidized. In order to guarantee the taste and flavor, the manufacturers usually use aluminum plastic composite film as the cap cover in packaging of lactobacillus beverage. If the compound strength between each mono layer of the composite film is too low, delamination is liable to happen to the cap cover and as a result, when the users try to tear off the cap cover, the cap cover may not be able to be removed completely from the bottle or cup for lactobacillus beverage. Moreover, delamination of composite film may cause the reduction of mechanical property and barrier property, which may influence the shelf life of the products.
Therefore, the compound strength is critical to the cap cover of lactobacillus beverage. The compound strength is expressed by peel strength, which is necessary to be tested before use.
This article provides a simplified test method of peel strength of the aluminum plastic composite film used as cap cover for lactobacillus beverage.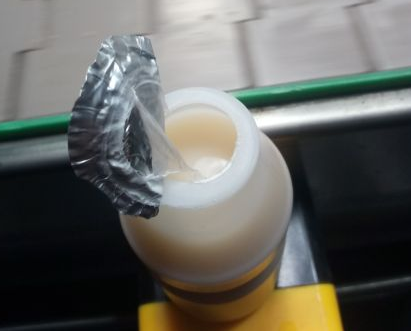 Figure 1 Cap Cover of Lactobacillus Beverage
The test specimens are aluminum plastic composite film used as cap cover for one brand lactobacillus beverage.
The tests are all performed according to GB 8808-1988: Test method for peel force of flexible laminated plastics.
The testing instrument is Link Testing's LTS-05 Auto Tensile Tester.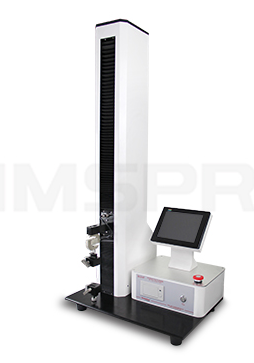 Figure 2. LTS-05 Auto Tensile Tester
The tests are performed according to the following principles.
The specimens are clamped in the upper and lower sample grips (the upper sample grips can move at specified speed while the lower sample grips remain still). With the movement of sample grips, the specimens will be peeled, stretched and teared. The forces during the testing process will be detected by the load cell and displacement sensor in the moveable sample grips. With the detected values, the peel strength, tensile strength at break and elongation rate of the specimens can be calculated automatically.
LTS-05 can be used to measure tensile, peeling, deformation, tearing, heat sealing, adhesive, puncture force, opening force and low speed unwrapping force as well as other performance of plastic films, composite materials, soft package materials, plastic flexible tube, adhesives, adhesive tape, label stickers, medical plasters, release paper, protection films, combined caps, aluminium foil, diaphragm, back sheets, non-woven fabrics, rubber, paper, etc. It can also be used to test the opening force, puncture force of oral liquid cap, puncture force of infusion bag closures and puncture force of rubber closures, etc.
LTS-05 conforms to various Chinese and international standards including GB 8808, GB/T1040.1, GB/T1040.4, GB/T1040.5, GB/T4850, GB/T12914, YBB00132002, ISO 37, ASTM E4, ASTM D882, JIS P8113, QB/T 2358, QB/T 1130.
LTS-05 has following advantageous features.
The load cell capacity can be selected, 50N or 500N. The customer can select as required.
Better than 0.5% of full scale effectively ensures accurate test results
The instrument supports tensile test and compressive test modes. For each test mode, there are seven speeds for your choice, 50 mm/min, 100 mm/min, 150 mm/min, 200 mm/min, 250 mm/min, 300 mm/min, 500 mm/min.
8 independent test modes are available, including tensile strength, peeling force, tearing force, heat sealing and other performance test.
Pneumatic clamping system provides the even clamping force for specimen to ensure the accuracy of test results.
Intelligent designs of over-travel protection, overload protect, and automatic position reset for safe test operation.
The instrument supports LystemTM Lab Data Sharing System for uniform and systematic management of test results and test reports
The tests shall be performed according to the following procedures.
Cut 5 specimens along the machine direction and transverse direction of the sample material, respectively. The specimen should be 15mm wide and 200mm long.
Strip the specimen by 50mm with hands on the two ends of width direction.
Clamp the two ends in the upper and lower sample grips. The lengthwise direction of the specimen shall coincide with the central line of upper and lower sample grips.
Set test speed, specimen width and other test parameters. Then click Test button to start the test.
The forces will be detected automatically in testing process and peel strength results will be calculated and displayed.
The average result of peel strength (transverse direction) was 3.145 N/15mm and the average result of peel strength (machine direction) was 4.235 N/15mm.
LTS-05 Auto Tensile Tester is one professional testing instrument for determination of peel strength of cap cover of lactobacillus beverage, which is featured with simplified test procedures, intelligent operations, accurate test results and high testing precision, etc. LTS-05 can help the manufacturers to determine the compound strength of the composite film used as cap cover and solve the delamination problems. Besides compound strength, the manufacturers should also take barrier property and seal performance into consideration.
Link Testing Instruments Co., Ltd, as a global manufacturer of packaging testing instruments, is always dedicated to providing the customers with professional, high-end packaging testing instruments and testing services.
For more detailed information about our testing instruments and testing services, please visit www.linktesting.org