Source: Link Testing Instruments Co., Ltd
Aluminized laminated film is one very common packaging material that is used for pharmaceuticals, which is produced by dry lamination or extrusion lamination of multiple layers of monolayer. Generally, the mechanical property and barrier property of the laminated film is better than those of monolayer film.
The compound fastness between the mono layers of the composite packaging film is measured by the peel strength, which is one main property used to evaluate the quality of composite packaging film.
In practical application, if the peel strength of the composite film is too low, delamination may occur to the film especially when the packaging bag for pharmaceuticals is torn off. As a result, the barrier property as well as mechanical properties of the packaging material may be compromised e.g. it may become inconvenient to take pharmaceutical out from the packaging bag.
Therefore, it is necessary to test the peel strength of the aluminized laminated film used for pharmaceuticals. This article provides a simplified peel strength test method for your reference. The test specimens are aluminized laminated film provided by one pharmaceutical manufacturer. The testing instrument used for the tests is Link Testing's XLW (EC) Auto Tensile Tester.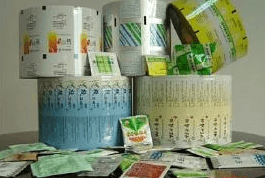 Figure 1. Aluminized Laminated Film and Bags for Pharmaceuticals
The tests shall be performed according to the following procedures.
Cut 5 pieces of specimens along the machine direction and transverse direction of the sample material respectively. The size of the specimen shall be 15mm by 200mm.
Peel each specimen from one end by 50mm before mounting the specimen in the sample grips.
Clamp the two ends of the peeled part of the specimen with the upper and lower sample grips. Make sure the longitudinal axis of the specimen coincides with the line of centers of the upper and lower sample grips.
Set test speed, specimen width and other test parameters.
Click Test to start the test. The system will record the peeling forces in the testing process, calculate and display the final test results automatically.
For more details about LTS-05 Auto Tensile Tester, please visit www.linktesting.org
About Link Testing Instruments Co., Ltd:
Link Testing Instruments Co., Ltd is one leading supplier of packaging testing instruments, which is headquartered in Jinan, China