Source: Link Testing Instruments Co., Ltd
The food products are usually packed and then stacked for storage and transportation. The food packages compress each other so if the compressive resistance of the food package is insufficient, they are liable to be broken during the transportation or storage.
Gas-filled package is one kind of very common food package, which can protect the content inside the package from squeezing properly. Moreover, the nitrogen-filled package can also protect the food from oxidization and deterioration. However, due to the possible high impact caused by compression between the packages, the packages are required to have sufficient flexibility and heat seal strength of sealing edges, otherwise, those packages are liable to be broken in storage and transportation process.
This article provides a simplified test method of compressive resistance of Gas-filled package for food for your reference. The testing instrument is Link Testing's KYJ-10K Box Compression Tester. The test specimens are package for potato chips provided by one local manufacturer.

Figure 1. Gas-filled Package for Food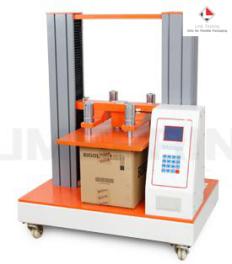 Figure 2. KYJ-10K Box Compression Tester
During the tests, the specimen is placed between two platens, which will apply certain load on the specimen. The load will be maintained for a certain period and during this process, the deformation and leakage of the specimen can be observed. The user can set maximum crushing force and multiple forces to be applied on the specimen, after specified test times, compressive resistance can be determined by its total deformation.
The tests shall be performed according to the following procedures.
(1) Select 5 random intact specimens of gas-filled packaging bags.
(2) Set test pressure, test speed and test time and other test parameters as required.
(3) Take one specimen and place it between two platens. Then click Test button to start the test. When test is finished, the deformation of the specimen will be displayed automatically.
(4) Test other 4 specimens in the same way as step 3.
According to the test results, the food manufacturers can determine whether the gas-filled packages can meet the requirements for storage and transportation of their food products so that they can select proper packaging materials and ensure the quality of products within shelf life.
For more details about KYJ-10K Box Compression Tester, please visit www.linktesting.org
About Link Testing Instruments Co., Ltd:
Link Testing Instruments Co., Ltd is one leading supplier of packaging testing instruments, which is headquartered in Jinan,