Scope of application of LTJM-06
The LTJM-06 film pendulum impact tester developed and produced by Link testing performs various test standards such as GB 8809, ASTM D3420, and NF T54, and is suitable for plastic film, sheet, composite film, metal foil, paper, cardboard and other materials Accurate determination of hammer impact performance.
Simple operation steps of LTJM-06
1)   Sample preparation, unless otherwise specified in the sample requirements, the sample should be pretreated and sampled in accordance with the provisions of GB/T 2918 before the test.
2)   Determine the test method A method or B method, or the user-defined test method.
3) Connect the power cord of the instrument and turn on the power.
4)  Use the supplied air pipe to reliably connect the gas circuit connector of the instrument with the user's air source, turn on the air source, and adjust the pressure of the air source to 0.6~0.8MPa.
5) Adjust the four leveling feet clockwise or counterclockwise until the horizontal bubble is in the middle position.
6)   Perform balance adjustment and system verification.
7) Enter the parameter setting interface and set the corresponding parameters of the test.
8)  Clamp the sample, test the impact, and select the proper pendulum range.
9) Start the test.
10)   The test is over, the test results are displayed, and a test report can be printed out.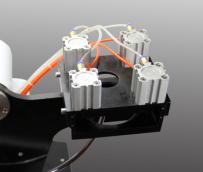 For more details about Link Testing's LTJM-06 Pendulum Impact Tester, please visit www.linktesting.org
About Link Testing Instruments Co., Ltd:
Link Testing Instruments Co., Ltd is one leading supplier of packaging testing instruments, which is headquartered in Jinan, China.